Reliable Sprinkler System Inspections, Dallas, Fort Worth
TexInspec is a home inspection company that provides specialized sprinkler system inspections. Our licensed, experienced inspectors have the expertise and the equipment needed to perform a great sprinkler system inspection.
Lawns are an important part of a home's landscaping. They provide an aesthetic appeal and a sense of pride for the residents. However, they also need to be maintained in order to achieve the desired result.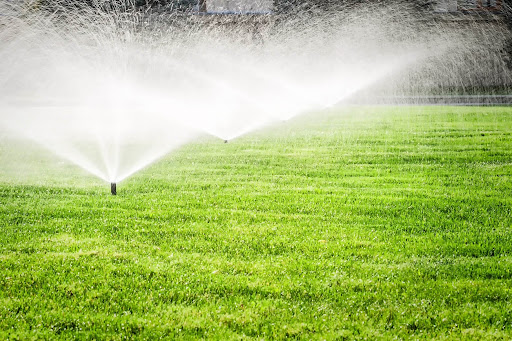 The first impact of the landscaping of a home is the visual appeal that it provides for the residents. When the lawn has been well maintained, it creates a sense of pride and accomplishment for homeowners.
A sprinkler system's role in keeping your home's landscaping lush and beautiful is very important. Sprinkler systems keep your plants healthy and add aesthetics and value to your property. Sprinkler systems are also known as irrigation systems or drip irrigation systems. They are usually made up of a pipe network that has sprinklers attached to them. There are different types of sprinkler systems available in the market today such as automatic drip systems, manual drip systems, and so on. If you want to know about and maintain your sprinkler system call us today and we will be glad to help.
Importance Of A Sprinkler System Inspection?
A sprinkler system's condition is important to help your plants live longer and save you money. If you are not sure how to check the efficiency of your sprinkler, call us and we will make sure you get the most out of your sprinklers.
 It can be a real pain to keep up with the watering process. It is important to have a sprinkler system in your home or business because it saves valuable time
The importance of a sprinkler condition is that it saves water. An automatic system uses less water than watering by hand. A sprinkler system can help you save on water by automatically watering your plants at set times and in a certain pattern.
A good sprinkler system will ensure that the water goes where it needs to go, and not where it doesn't. A good sprinkler system ensures your bills are lower and your plants are always healthier.
TexInspec is an irrigation inspection company that provides maintenance for your irrigation system to help you save money on costly repairs. Regular Inspections help avoid costly breakdowns.
We offer quality inspections that are guaranteed to leave you nothing to worry about. With our licensed professionals, we can ensure that your property is thoroughly inspected and we won't stop until our job is complete!
We offer free and paid inspections that are tailored to your specific needs. We also offer some of the most affordable and effective solutions for your sprinkler system.
Find The Right Solution For You
We provide a full range of services to help you find the right solution for your malfunctioning sprinkler system, including professional inspections and suggestions for repair.
Safeguard Your Investments
Garden sprinkler systems are one of those things that can often be overlooked. It's not always easy to see how well your plants are thriving, without having an inspector come out and examine the system. But, it's worth the investment — you'll be able to see your garden in full bloom.
We're the most trusted service in the Dallas Fort Worth Metroplex, so you can rest assured that your sprinkler system will be inspected by professionals.
When you're looking for a quick inspection of your sprinkler system, our special offers will help make sure you get an inspection quickly and easily.
TexInspec offers professional service at a reasonable price. We'll also leave you with a written report and pictures of the inspection, as well as a few tips for maintaining your home's health. Contact us today for more information!
Licensed Professional Home Inspections Company in Texas, TexInspec Provides Best Home Inspection Services in Dallas & Nearby Areas. Call Us at (817) 562-9152.
EXTENDED OFFICE HOURS
7 DAYS/WEEK
TexInspec is dedicated to providing you "peace of mind" by helping you to understand the condition of your new property 7 days/week.
Call TexInspec to schedule your home inspection