How Much Does A Commercial Property Inspection Cost?
Commercial property prices can be higher than residential properties, so getting a property inspection is essential. In addition, a commercial Property inspection cost will ensure you don't end up buying a money pit. A commercial property inspector's cost will differ from a home inspector's cost. The rule followed for commercial buildings is by charging the average price per square foot for a commercial property Inspection. On the other hand, a home inspection cost is less and not done per sq foot.
Wondering What Falls Under A Commercial Property Category?
Commercial properties are usually buildings used for business and making money. The traffic and flow of people in them can vary considerably depending on the type and function of a  commercial building. For example, a commercial building used for an office may have a consistent number of people coming and leaving for work each day, while a hospital may see varying human traffic. More people use commercial properties, and their lives are at stake, making inspections for a commercial building crucial.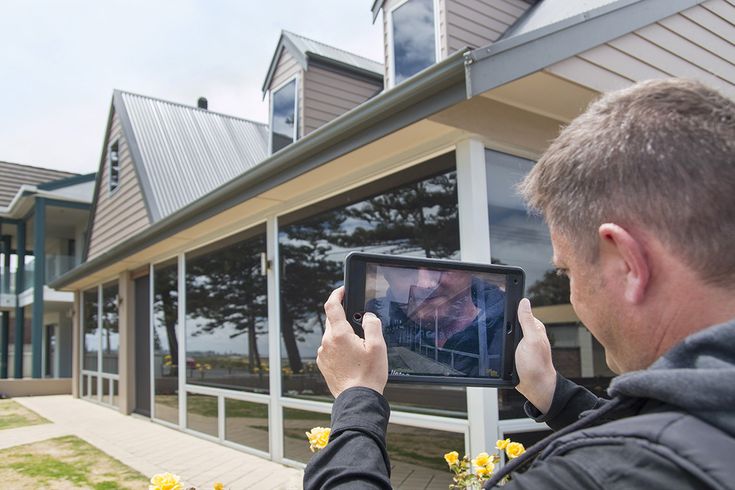 How Much Does An Inspection Cost?
As discussed earlier, the cost of a commercial property inspection follows a rule of thumb, and inspection companies charge per square foot. This price is usually 16 cents to 30 cents per square foot. Therefore, if you were to inspect a 50000 sq feet building, it would be anywhere between $800 to $1500. Of course, this price also varies with the age and advanced inspections needed during the inspection.
How Much Does A House Inspection Cost?
A house inspection cost for a  home is usually between $250-500 for a standard-sized three-bedroom home. However, according to states and the home inspection company you are opting for, home inspection rates vary slightly. On the other hand distance and condition of the house also affect its price. If you need an inspection in Texas-Fortworth, Texinspec is a credible home inspection company offering standard and advanced inspections for all the community.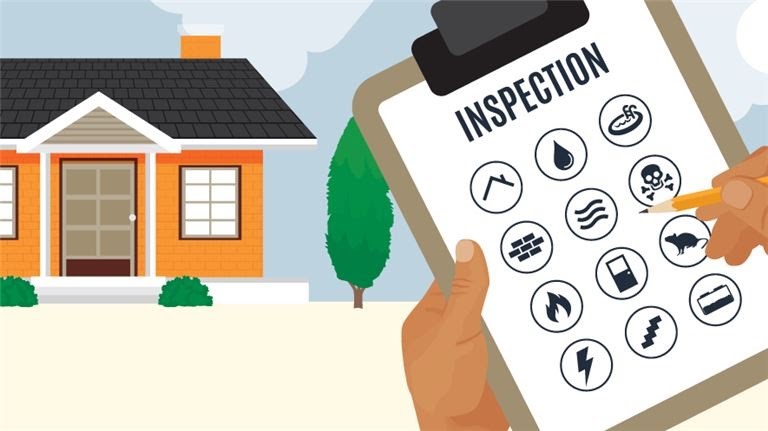 What Does A House Inspector Look For?
A home inspector looks for structural and functional components of a home. These include
What Are The Different Types Of Inspections?
Whether a commercial or a residential inspection, it will be further divided into standard and advanced inspections; a standard inspection checklist has been shared above. If the inspector feels there is a need to further inspect some problem during a routine inspection, he will do an advanced inspection. Advanced inspections include:
Commercial Property Inspection
A commercial property inspection entails doing a thorough inspection of the commercial property; an inspector makes observations and reports the findings along with solutions and alternatives if problems are present. Commercial properties include:
What Do Commercial Inspectors Do & What Should I Look For In A Building Inspection?
Commercial building inspectors review many documents related to the building during an inspection and do in-depth assessments. These include:
Building Inspection Checklist And What Does An Inspector Look For?
A commercial real estate inspector will follow a commercial property checklist to inspect a commercial property. This checklist mainly includes the following:
The location inspection includes checking if the property's address is visible from the road. It also checks the Parking lot and whether parking spaces are appropriately allocated and painted. He will check for unique allotted places for disabled people and designated spots for hybrids/compact cars. An inspector checks if the parking lot is well lit and all the unloading zones marked? An inspection includes checking if the wheelchair-accessible ramps lead up to the main entrance and handrails. He will check for a trash dumpster on-site and ashtrays available near entrances. He checks if no-smoking signs are posted in places where smoking is prohibited. He will check if utility and cable boxes are installed and well maintained. Lastly, he will check if the property is shoveled during winter after a snowfall.
An inspector checks a building's landscape for dead trees and dead grass and sees if any shade-providing trees are present on the property. Next, he will ensure the terrain is not interfering with the utility boxes. Then, he will check the functional irrigation system and sprinklers are not wetting the walkways. Next, he will assess if the planters are mulched and grass mowed regularly. Then, he will check if insecticides are applied to the plants and flower beds weeded timely, and grass routinely fertilized. Finally, he will ensure mowers are kept on-site in locked-up storage.
An inspector will check if all the combustible and flammable liquids are stored correctly and whether there is any combustible storage in unprotected attics or crawl spaces. Next, he will check containers containing chemicals and if they are correctly labeled. Next, he will inspect if spill-containment materials are readily available in case of a spill. Then he will check if Safety Data Sheets (SDS) are available for hazardous substances.
An inspector will check if there are any combustibles near the heater or boiler room and whether the boiler room is locked correctly. Next, he will check thè building's thermostat and its temperature settings. Then he will inspect the heating and cooling setting and if it is set back when the building is unoccupied. He will also check the filters and whether they need to be replaced. Lastly, he will review the heating and cooling ducts to see if they are free of obstruction.
An inspector will check if smoke alarms are tested regularly and functional. He will check for any combustibles stored in the building. He will check if a sprinkler system is present and inspected annually. He will also check if smoking is prohibited in the building? An inspector will check if all the fire extinguishers are easily accessed and inspected regularly? He will look for evacuation plans and exits posted throughout the building. An inspector will check if doors leading to the exterior have exit signs. If smoking is allowed, he will check for areas with appropriate smoking signs. He will also see if any flammable liquids are correctly stored in the building.
Are all electrical boxes, outlets, switches, electrical panels properly covered, latched, and free of obstructions? An inspector checks if extension chords are in temporary use in a building and where they are placed. He will also ensure all the electrical outlets have covers.
A Commercial inspector will check if the company's name is visible and whether the building is in good shape. Next, he will inspect the roof and its condition. He will also examine the siding and windows and their cleanliness. Then, he will check if all exits and entry doors are locked during non-operational hours. Finally, he will see if the exterior siding is in good shape.
Other Things Included In a Building Checklist For The Exterior Are: