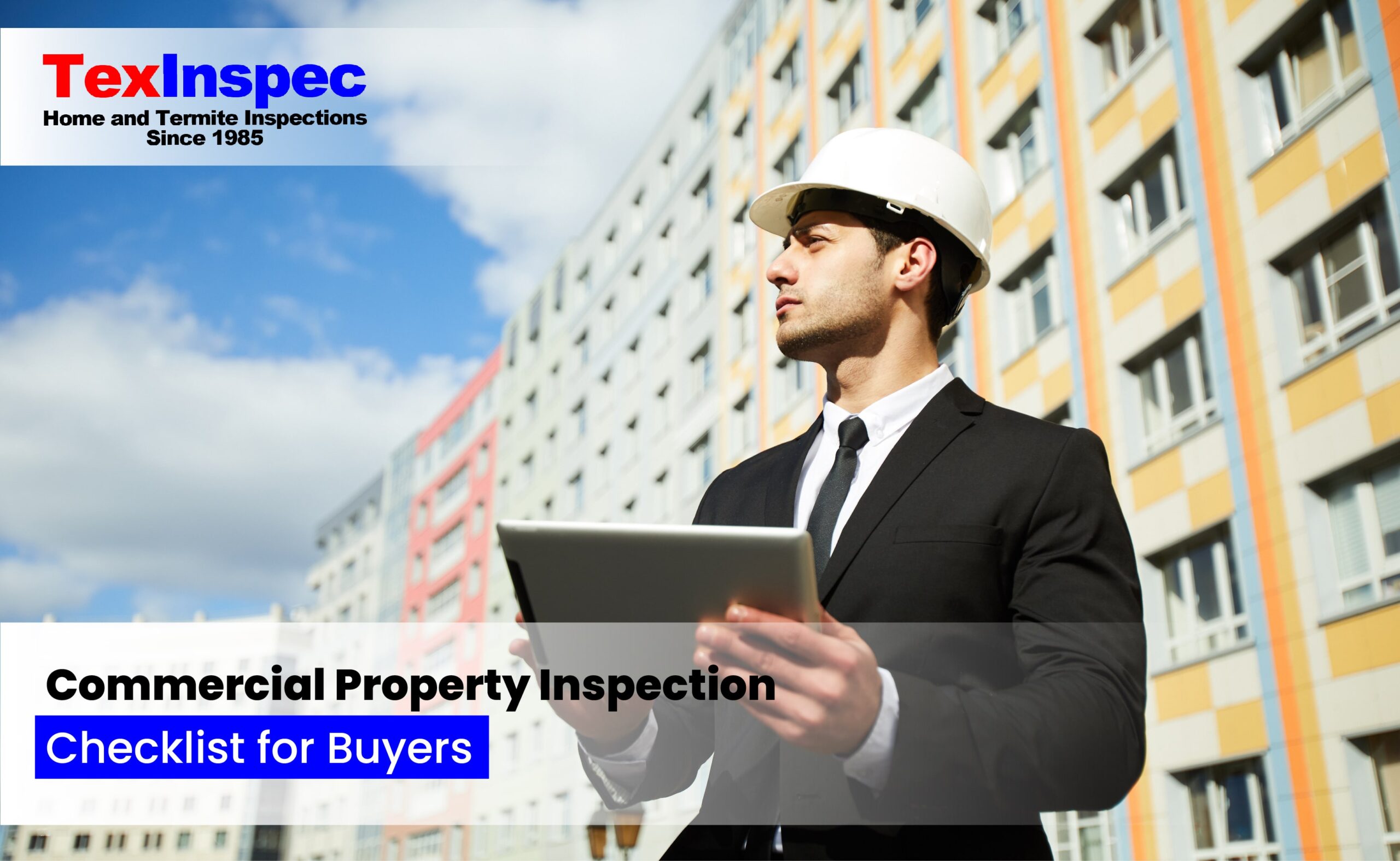 Commercial building inspection plays an important role in the real estate market. However, they might seem simple at first, but they aren't. Commercial inspection services are thorough and detailed. Without the right system, it can become overwhelming and frustrating to manage. The proper building inspection checklist can make your life much easier.
This blog will discuss all you need about commercial inspection checklists. And what to look out for during commercial inspections. But let's first discuss the importance of commercial inspections.
The Importance of a Commercial Building Inspection
A building inspection is important if you are searching for the right building to buy for your business. A commercial building inspection lets you determine whether the property is worth the investment.
It might seem to you that you are getting a good deal. But there is always a possibility of hidden serious problems. These issues might make the property value much lower than its actual one. There are many different issues that an inspection can unveil. 
These issues include poor design and workmanship, building code violations, malfunctioning old pieces of equipment, and poor maintenance.
The commercial building inspection findings can be beneficial for buyers in many ways. It makes you aware of all building features and overall condition. This way, it helps you in protecting your investment. You can also get detailed information on the repair needs before purchasing the property. You'll also have a good understanding of your property's value and marketability. Through commercial inspections, you can better negotiate with the seller for a lower price. It ascertains the quality of the systems and appliances in the building. This can help you seek the right upgrades.
Commercial Building Inspection Checklist
Evacuation Plan
This is the first thing building inspectors will look for. These professionals will determine that you have a plan for any emergency.
In some cases, inspectors might also ask you to run a practice drill. This will prove that you are ready when an emergency arrives. Ensure you are ready for every scenario, whether it's a fire outbreak, bad weather conditions, or a natural disaster. It's also vital to make a plan for those with disabilities to show you're committed to keeping everyone safe.
Fire Systems and Emergency Plans
These are two important things that must be added to your checklist. For fire protection and safety equipment, you will require factors such as smoke alarm tests, exit signs, and sprinkler systems.
You shall also check local laws and regulations that you must adhere to in your fire inspection checklist for your building.
The Building's Five Major Systems
Generally, commercial buildings have five major systems, including mechanical, electrical, plumbing, heating, air conditioning, and ventilation systems. 
Inspectors ensure that these systems are in good working order. If the system is not in good condition, the inspector estimates the repair cost (or replacement) in the report.
The Building's Exterior
A building's exterior is not just its outer walls; it also includes elements like structure, parking lots, landscaping, and roofing. The inspector will determine the structural soundness of the building. And they will also highlight any necessary repair costs.
Furthermore, inspectors might also rely on the insights they will get from the roofing experts, construction contractors,  building code inspectors, and other outside experts. This is to inspect the structural integrity of a building's exterior thoroughly.
The Building's Interior
There are two primary purposes for this part of the inspection. The first one is to check safety-related risks and hazards, and the other is to check that interior spaces comply with the local building codes.
For this, the inspector will look at walls, floors, bathrooms, offices, and kitchen spaces. The list can be extended as per the building and commercial property inspection requirements. This part of the inspection will highlight whether there is a need for interior renovations or not. This is especially true when anything within the building is not up to code.
The Building's Documentation
During the inspection, commercial building inspectors review many documents. They may review the building plans, appraisals, citations, certificate of occupancy, evacuation plans, construction permits, fire safety system records, environmental studies, floor plans, maintenance records, and surveys. 
These records reveal the actual cost of owning the building. This further helps the buyer determine the value of the property. An inspector will compile their findings in a final Property Condition Report (PCR).
It includes written evidence of observations and photos for clarification. It also includes any suggestions made by the inspector. The recommendations can be about how to conduct corrective action or request follow-up testing by a specialist. There will typically be a cost estimate for both repairs and potential replacements.
Building Zoning Laws and Regulations
There is a variation in building zoning laws for every town or city. Commercial inspections should ensure that your prospective commercial building follows these requirements. They may also ensure that the building does not meet legal occupancy.
This might include not having large parking spaces available for residents, no disabled access, and an illegal extra addition to the building, e.g., an extra floor. An inspector will inform the buyer of zoning laws that have not been met. This can help to rectify the deficiency as soon as possible.
Environmental Issues
This is the final thing your inspection checklist may include. With each passing day, environmental issues gain importance and recognition. For this reason, building inspectors want to ensure you aren't compromising your environment or the staff's health.
Inspectors will be assessing indoor air quality, hazardous material, mold and moisture, asbestos and lead paint, radon gas, and energy efficiency. Inspectors will also ensure you are not releasing any chemicals into the atmosphere.
Building Inspections: How They Can Ensure Security and Safety
Before getting a commercial property inspection, you must understand the factors like what these inspections entail and the aspects of a building that will undergo inspection. With this information, you can make informed decisions regarding buying a commercial property.
Knowing what your inspection includes will also help you determine if the inspection was thorough.
Unlock the confidence of a well-inspected property with TexInspec! Our expert Team ensures your safety and investment. Schedule your inspection now for peace of mind and property excellence.