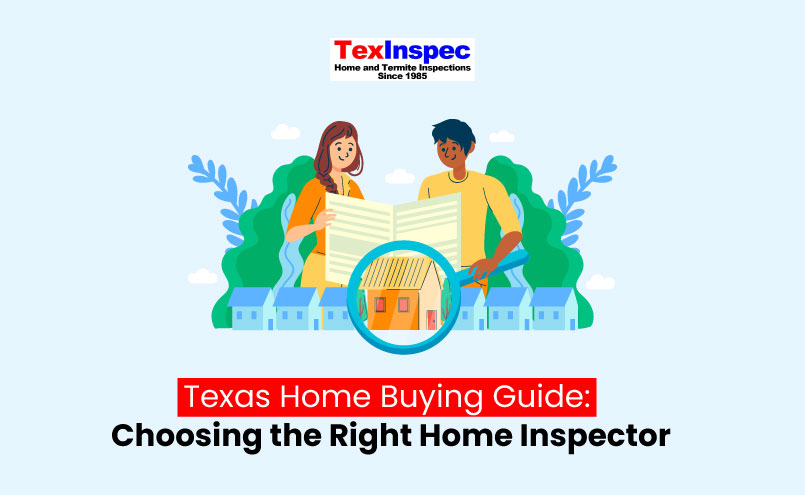 Relocating to a new state can be overwhelming, and there are many things to consider when finding the right home inspector. In this article, we'll look at the steps you need to take to find the best home inspector for your Texas move. From understanding what type of inspection you need to know who is qualified and experienced enough to do the job, we'll cover it all so that you can make sure your Texas move is smooth and stress-free. 
When looking for the right home inspector in Fort Worth, the important point to consider is understanding what type of inspection you need. Different inspectors specialize in different areas, so it's important to determine what area of expertise your home needs to be inspected. Generally speaking, a home inspector will check for structural issues, plumbing, electrical components, heating and cooling systems, insulation, interior features, and any other potential problems with the house. If you're uncertain about what type of inspection you need or what an inspector should look for, it's best to consult a professional. If you are buying a brand-new home and feel you don't need an inspection, think again!
What Does A Home Inspection Mean?
A home inspection is an intense and thorough examination of the physical condition of a home. It is typically performed by a licensed professional with the training and experience to identify potential problems with the property. The purpose of a home inspection is to provide a buyer with information about the home's condition so that they can make an informed decision about whether or not to purchase it.
There are many things that a home inspector will look at during an inspection. Some major items that are inspected include the foundation, structure, roof, plumbing, electrical, heating and cooling systems, and appliances. The inspector will also look for any signs of pests or other damage. A home inspection report will list any major problems that were found as well as any minor concerns.
It is important to note that a home inspection is not a guarantee that there are no problems with the property. The inspector may not find every single issue that exists. However, the report can give you a good idea of what repairs and maintenance costs are required. It is always best to have an inspection performed before purchasing a new home so that you know what you are investing your hard-earned bucks in.
Why You Need A Home Inspector When Moving To Texas
It is no secret that the process of buying a home can be stressful. There are many things to consider and keep track of, from the loan application and negotiation process to the physical move itself. One thing often overlooked in all the excitement and stress of buying a new home is the importance of hiring a qualified home inspector. 
A professional home inspection is an objective examination of the physical structure and systems of a home, from the roof to the foundation. Home inspectors look for any major defects or problems that could potentially present safety hazards or cause expensive repairs down the road. In Texas, as with most other states, there are no state-mandated licensing requirements for home inspectors. However, most reputable companies hire only inspectors certified by national organizations such as the International Association of Certified Home Inspectors (NACHI) or the American Society of Home Inspectors (ASHI). 
The cost of a general home inspection varies and depends on the size and age of the home but typically ranges from $300 to $500. This may seem like an unnecessary expense, given everything else that goes into buying a house. However, hiring a qualified inspector can save you thousands of dollars in repair costs. It also gives you valuable peace of mind knowing that your new home is safe and sound. 
If you are moving to Texas and considering purchasing a home, be sure to consider finding a qualified home inspector. It may
What Should I Look for in A Home Inspector?
When looking for a home inspector, you should ensure that they are licensed and insured. You should also ask for references from past clients. Once you've found a few inspectors that meet your criteria, you should ask them to come to your home and look around. Make sure to ask them plenty of questions so that you feel comfortable with their services.

Most importantly, ensure that the home inspector you pick is experienced and certified. Make sure they are familiar with local building codes and regulations. It's also a good idea to ask for a copy of their inspection report so that you can review it in advance. Finally, make sure you feel comfortable with the inspector and trust them to provide an honest assessment of your home.
Questions To Ask When Selecting A Home Inspector
There are a few key questions you should ask when selecting a home inspector in Texas: 
Are they licensed? In Texas, all home inspectors must be licensed by the state. 

Do they have experience? Be sure to ask how long the home inspector has been in business and how many homes they have inspected. 

What does their inspection include? A typical home inspection in Texas will include examining the property's major systems and components, from the foundation to the roof. Make sure you understand what is included in the inspection. 

Can they provide references? Ask for references from past clients to get a sense of what it's like to work with the inspector. 

What is their fee? Home inspection fees vary, so be sure to get an estimate upfront.
Tips For Finding A Good Home Inspector
When searching for a credible inspector, you'll want to determine who is qualified and experienced enough to do the job. You can start by asking friends or family who has recently moved if they have any recommendations or have used a particular home inspector. You can also look online for reviews from previous customers. Additionally, make sure that any potential home inspectors are licensed and insured and inquire as to how long they've been in business and whether or not they provide guarantees on their work. 
When you're moving to Texas, one of the most important things you need to do is find a good home inspector. Here are vital tips to help you find a qualified inspector:
Start by asking your real estate agent for recommendations. They should be able to give you a list of reputable inspectors in the area.

Once you have a few names, do some research on each one. Check out their websites and read online reviews. This will help you narrow down your choices.

When you've found a few inspectors that look promising, give them a call and ask about their experience and qualifications. Make sure they're licensed and insured, and ask about any specialties they have.

Finally, once you've narrowed down your choices for a Texas home inspector, it is important to compare prices before making your decision. Make sure that any fees quoted include all necessary inspections and tests that will be performed during the visit.

Be sure to schedule an inspection as soon as possible after your offer is accepted. This will give you the best chance of finding any potential problems with the property before it's too late to back out of the deal.
The Benefits of Doing Your Research
Before you hire a home inspector, it's important to do your research. There are many benefits to doing your research, including the following:
1. You'll Be Able To Find the Right Home Inspector For You.
When you take the time to research different home inspectors in your area, you'll be able to find one that meets your specific needs. This is important because not all home inspectors are created equal. Some may be more experienced than others, or they may specialize in certain types of homes. By doing your research, you can find an inspector that will give you the peace of mind you need during such a big purchase.
2. You'll Know What To Expect from A Home Inspection.
A home inspection is a thorough examination of a home's condition. During an inspection, the home inspector in Fort Worth, TX, will look at the home's structure, plumbing, electrical system, and more. They will also provide a written report detailing their findings. By doing your research ahead of time, you'll know what to expect from the inspection process and how to interpret the results.
3. You can Avoid Potential Problems Down The Road.
One of the main purposes of a home inspection is to identify any potential problems with the property before you buy it. If there are any red flags, such as major structural damage or faulty wiring, you can use this information to negotiate a lower price or walk away from the
Moving to Texas is an exciting life change, but it can also be daunting. When choosing a home inspector, you need someone who knows the ins and outs of the Texas housing market and has experience in inspecting homes for potential issues. Dont fall into a trap when you see a house cheaper than the market price; just remember never to skip an inspection. With these tips in mind, you should feel more prepared when finding the right home inspector for your needs. Good luck on your journey to becoming a Texan!