Beware Of A Seller Avoiding A Home Inspection
A home inspection is a type of building inspection performed on a property to determine the property's structural, mechanical, and electrical components.
Home inspectors typically have licensed professionals to inspect homes for structural and electrical problems. They are usually hired by homeowners or real estate agents to determine whether a property needs repair or maintenance before it is put on the market.
A home inspector's responsibilities may include:
Identifying safety hazards such as gas leaks, plumbing leaks, and radon.
Determining whether the roofing system has been properly installed.
Checking for any faulty wiring.
Determining if there are any termite infestations.
Inspect all heating systems, including boilers, furnaces, and water heaters.
Examining fireplaces and chimneys for proper installation and function.
How Do Home Inspections Work, And What Are An Inspection's Benefits?
A home inspection in Fort Worth Tx is a great way to ensure you buy a safe and structurally sound home. The inspection process begins with the property owner providing the home inspector with a list of things they would like to know about their property. The inspector will then use this list to create an inspection checklist and inspect the home.
Some of the benefits of having an inspection are: 
– Finding out any issues with the structure or building materials before you buy the property 
– A complete walkthrough of your new home before you move in 
– Knowing that your new purchase is safe and sound 
– Keeping your family safe from any potential hazards 
– Submitting for any necessary repairs or improvements
Why Would A Seller Avoid An Inspection?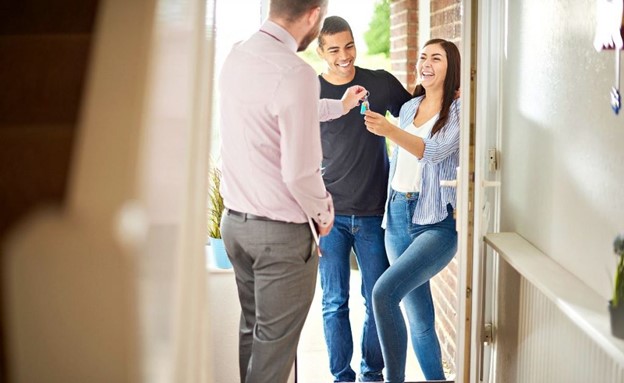 If a seller doesn't want to have their house inspected by professionals before putting it on the market, they may be avoiding the cost of repairs that may need to be made.
Many sellers opt out of inspections because they don't want to spend the money on repairs that may need to be made. They also don't want to deal with the hassle of trying to sell a house with repair work still being done.
Some sellers avoid a home inspection, because they are worried about what will happen if something is wrong with their property and it needs repair. They worry about how long it will take for them to get back on the market if this happens or what other problems could arise from not having an inspection done.
Inspection avoidance is becoming more common in today's real estate market, and the cost of repairs is also higher. The average price of a home inspection in 2010 was $212; throughout the home's lifetime, this adds up to $6,700.The advantages to having an inspection performed include:
– Protecting yourself from additional problems that may arise due to a lack of knowledge about your house
– Gives you peace of mind
– Allowing you to find problems with your home before they become too expensive to fix.
How Sellers Can Benefit From A Home Inspection
Home inspections don't just benefit buyers but sellers as well; home inspections are an excellent way for sellers to get a better idea of the condition of their home before they put it on the market. If sellers become more aware of these benefits, they would never think of skipping an inspection from a reliable home inspector in Fort Worth.
 The significant benefits of pre-closing home inspections include:
It ensures that there are no surprises that could affect your sale price. A seller skipping a home inspection does not mean a buyer will waive off an inspection. A buyer's inspection may reveal defects that put you in a compromising position to lower your home's price.
You are finding and fixing any potential problems before you put your house on the market. Not only does this make you more confident when selling your home, but you also know its current state and can stay away from negotiations from buyers. Time and money are saved when a seller opts for an inspection before listing his house on the market.
Buyers are more confident about your home when you have a home inspection tag. It provides buyers with the peace of mind they can't get from a home that has not been inspected.
You may still need to do some renovation work before putting the house on the market, but having this tag will make it easier for buyers to decide whether to buy your home. Buyers find reassurance in knowing someone has already looked at the property and found it worth buying.
Seller Avoiding A Home Inspection
When buying a home, it's essential to know that the seller is willing to answer any questions you have. If they don't want an inspection, they may be hiding something.
If you're buying a home and the seller refuses to allow an inspection, there are some things you can do:
1) Make sure that the seller agrees before signing the purchase agreement.
2) Ask for a copy of their most recent inspection report if they have one.
3) Ask for a copy of their property tax bill
4) Take your time and move on if you still feel uncomfortable with the purchase
If a seller is unwilling to have an inspection, it may be because they are hiding something. The home may have expensive repairs or even worse issues like mold or radon; hence it is essential to get a professional opinion. You don't want to skip an inspection because the seller does not approve of one or if your agent insists there is nothing wrong with the home. Although an inspection does not guarantee that a house is perfect, it does safeguard your investments and acts as an assurance that the home you intend to buy does not have any significant defects or issues that may cost you an arm and a leg to repair. An home inspection should always be done by a professional and certified home inspector in Fort Worth, TX, to assure you are getting more bang for your buck.